I have a small peeve and it's called…
You can find swathes of content on the Internet about how people are becoming more distanced from each other due to technology. 
We're messaging each other now more than ever instead of calling, we readily engage with each other's content on different platforms (watching an Instastory and a Snap) without having to say a word back, and even your mom is now on Facebook "liking" your trip photos over calling to ask how it was. 
This is not another one of those rants. 
Maybe we are doing less face-to-face and more screen-to-face. Whether that's good or bad… is a whole other story. 
What I do care about is the way we talk to each other in messages. Because, guess what, messages are just that—a written letter from you to me (or vice versa, if I decide to write back).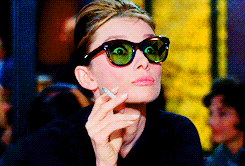 In the old days, say 10-15 years ago, we used to write letters addressing each other by our first name: "Hey Jane, I made dinner and left it in the fridge for you." 
It's a note addressed to Jane. She might have been the only person that will ever see the note but it addressed her by name. 
Now, I get messages from so many people—friends, family, acquaintances and co-workers on Slack, FB Messenger, Instagram etc., in running threads that won't address me by my name.
It's there, written at the top, spelling and all. 
Often, I get a "Hey, can you please…" 
And just a few minutes later... 
Another recent example:
My peeve is not with messaging technology, but how people use it. It's no different than writing a note you'd leave on the counter for someone. 
To know that it addresses them, you'd write their name. It's silly but it feels kind of nice to see your name written out.
As Dale Carnegie pointed out a long time ago...
"Remember that a person's name is to that person the sweetest and most important sound in any language."
Please reload